Anker SoundBuds Slim Bluetooth Headphone
Anker SoundBuds Slim Bluetooth Headphone এই  Headphone এ বক্স এর চার পাঁশে নরম ফোম এর আবরন দেওয়া যার ফলে অনেক সমায়ধরে গান সুনলে ও আপনার কানে কোন ব্যাথা করবে না। এই Headphone এর Sound খুব সুমধুর । Sound Bet এবং Bass গুলা খুব এসপষ্ট । এটি তে এক্সটা ইকলাইয সিস্টেম অ্যাড করা আছে।
SoundBuds Slim
The Lightweight Earbuds that Defy Sweat and Rain
High-Fidelity Audio
6mm drivers deliver crisp, clear music to your ears via a smooth, skip-free connection.
Built For Active Lifestyles
SoundBuds Slim are designed to be slimline and light (15g), while offering serious performance. Magnetically attach together when not in use, or tuck away into the travel pouch.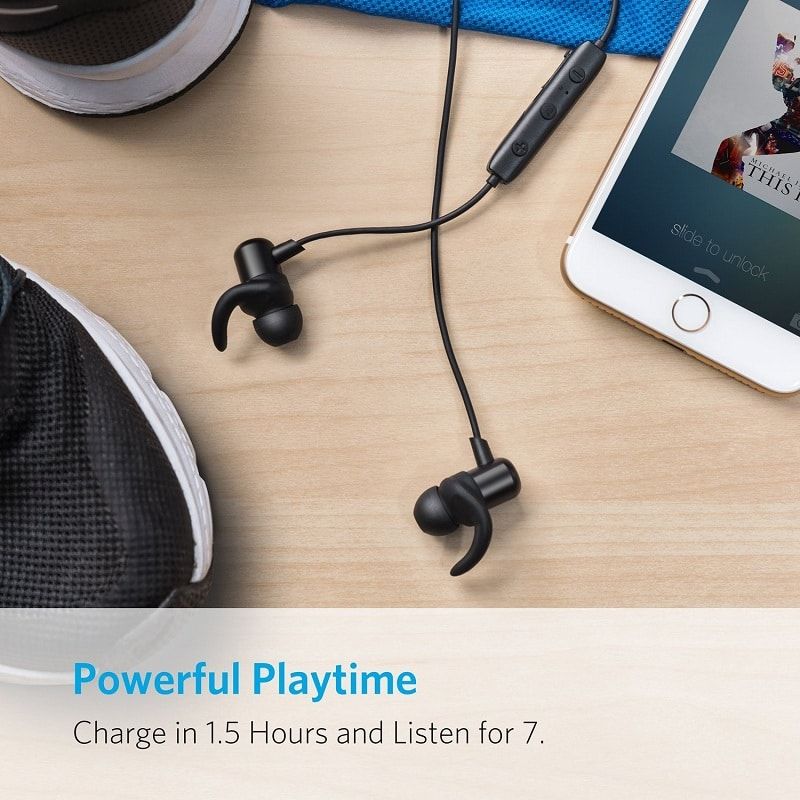 Customizable Fit
Multi-size EarTips and InEar-Hooks provide a sturdy, comfortable hold. Cable measures 55cm for universal fit and no annoying tangles. Adjust your cable length with the FitClip, or affix to your clothing for extra security via the Shirt Clip.
Water Resistant
IPX5 nano coating ensures complete defence against sweat, or rain. Push yourself to your limit during workouts and SoundBuds Slim will handle your audio effortlessly.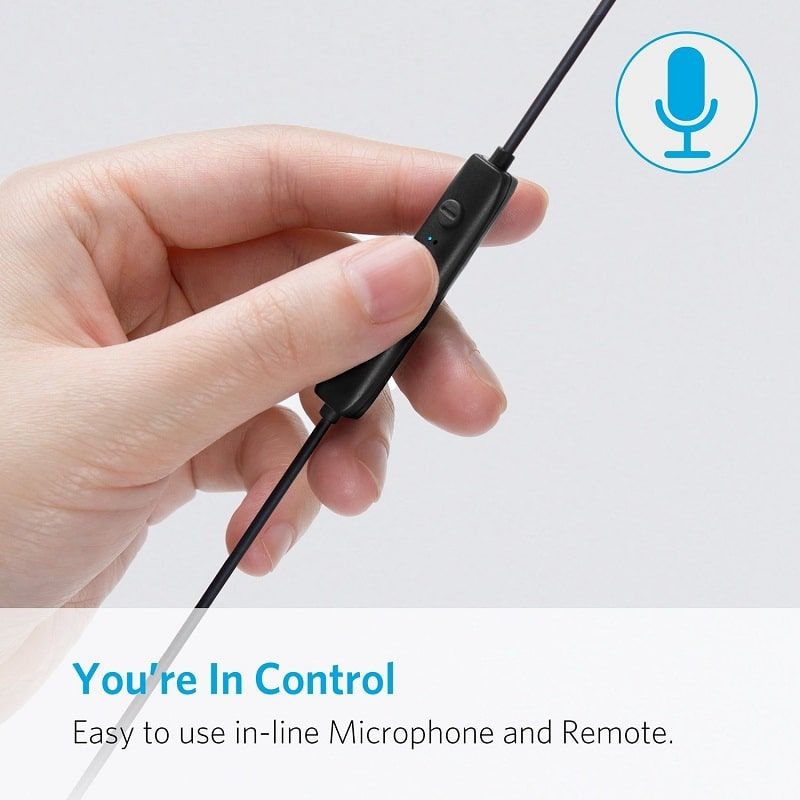 Listen Longer
Play for up to 7 hours; longer than most earphones on the market. Bluetooth 4.1 ensures a connection range of up to 33 ft, compatible with the iPhone 7 or any Bluetooth device.
Intuitive Control
In-built microphone (with CVC Noise Suppression) and 3-button remote enable you to manage more conveniently – from skipping a song, to answering a call without touching your phone.
*Playtime varies according to volume level and audio content.