Nikon
Godox TT600 Speedlite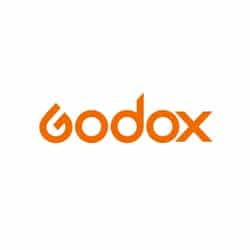 ---
The number of flashes Speedlite is about 230(2500mA NI-MH battery). Full flash recycle time is up to 0.1-2.6s(Use Panasonic eneloop batteries).

High Guide Number: GN60(m ISO 100), short flash duration, high illumination, far Irradiation distance. Stable color temperature at 5600±200K over the entire power range.

Godox TT600 flash Speedlite adopts Godox wireless X system with built-in 2.4G wireless transmission, TT600 is compatible Godox AD360II-C/AD360II-N flash Speedlite , TT685C TT685N flash Speedlite, X1T-C/X1T-N /Xpro-c/Xpro-N /X2T-C/X2T-N wireless Transmitter trigger and other devices that with wireless control system.

High-speed Sync: Can realize HSS when used with Godox Cell-II trigger or X1T-C/X1T-N /Xpro-c/Xpro-N /X2T-C/X2T-N TTL wireless Transmitter trigger (Sold Separately), the max speed can up to 1/8000s (Depend on the cameras). It's particularly convenient when using the aperture to fill flash on portrait preferentially. Note: The Godox TT600 Speedlite can NOT realize HSS when used on camera hot shoe.

Godox TT600 flash Speedlite can compatible with most brands cameras such as Canon Nikon Pentax Olympus Fujifilm Panasonic and other digital cameras with standard hot shoe. Both Optic Transmission and 2.4G Radio Transmission available, offers more stable signal, farther distance, wider range of application, less power consumption, less affected by the obstacle.
৳ 7,500
The prices displayed on the website are only valid for orders placed through the website.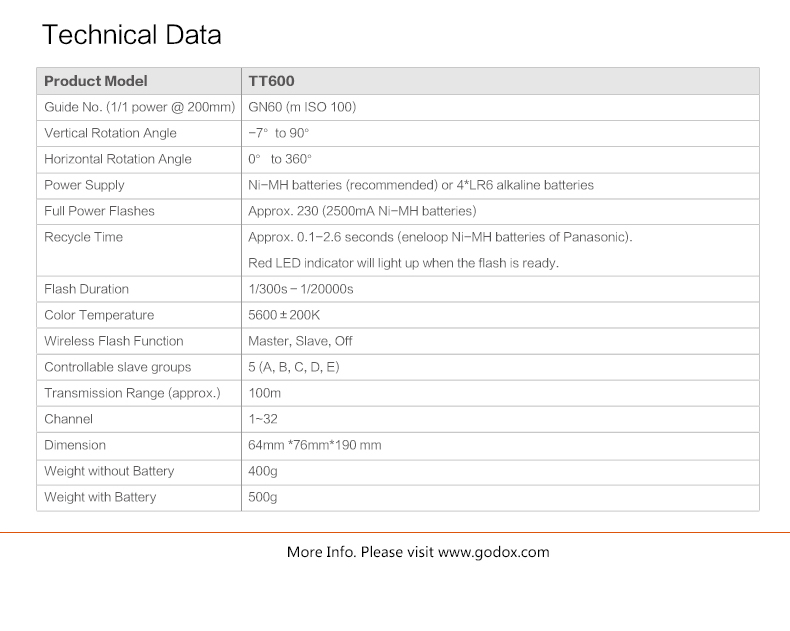 Based on 0 reviews
Only logged in customers who have purchased this product may leave a review.