Game Controller, Gaming
iPega PG-9023 Practical Stretch Bluetooth Gamepad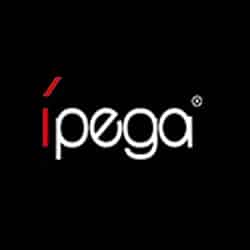 Availability:
Out of stock
---
Model: PG-9023
Battery: Built-in 380mAh Lithium battery
Bluetooth version: V3.0
Compatible models: Cellphone, Tablet, iPod and PC
Supported OS: Android 3.2, iOS 4.3 or above
Operating range: 6-8 meters
Charging time: About 2 hours
Working time: About 20 hours
৳ 2,800
Out of stock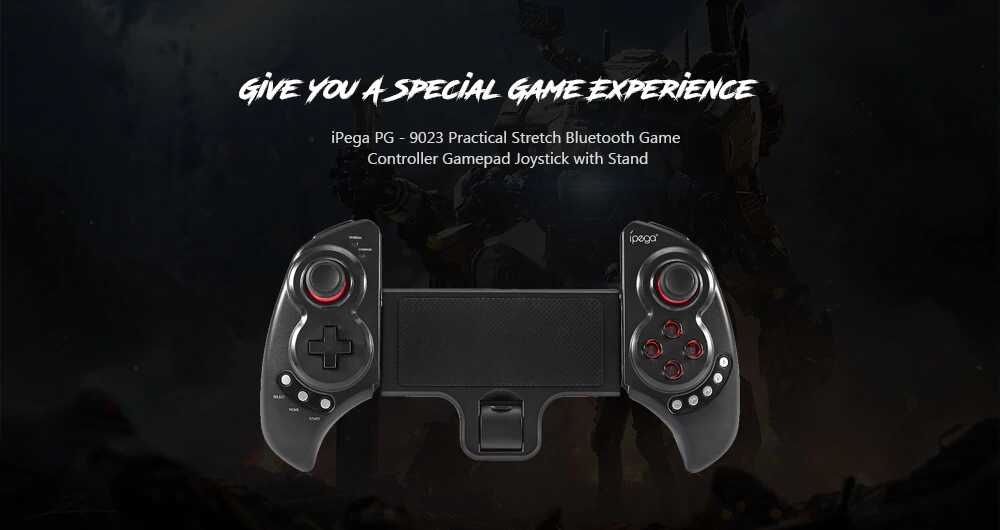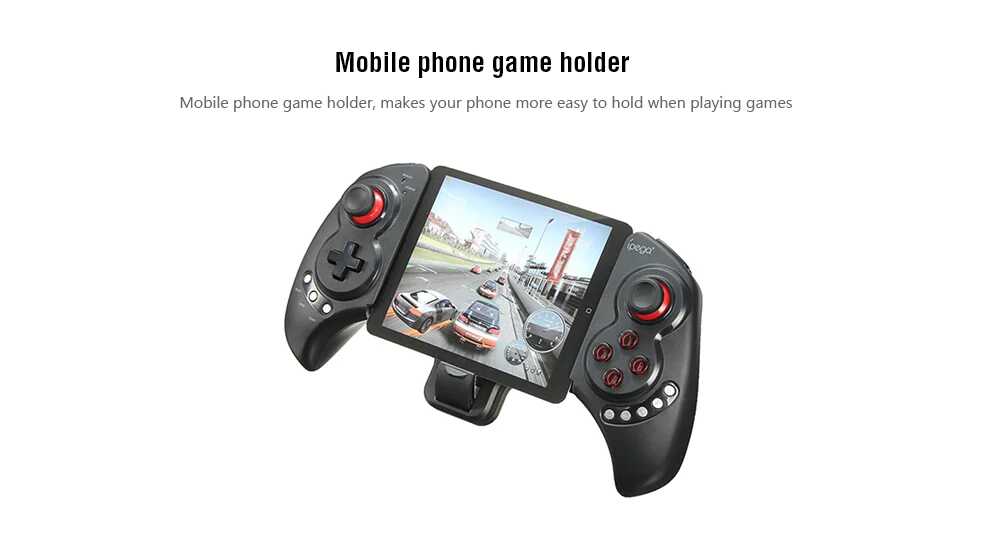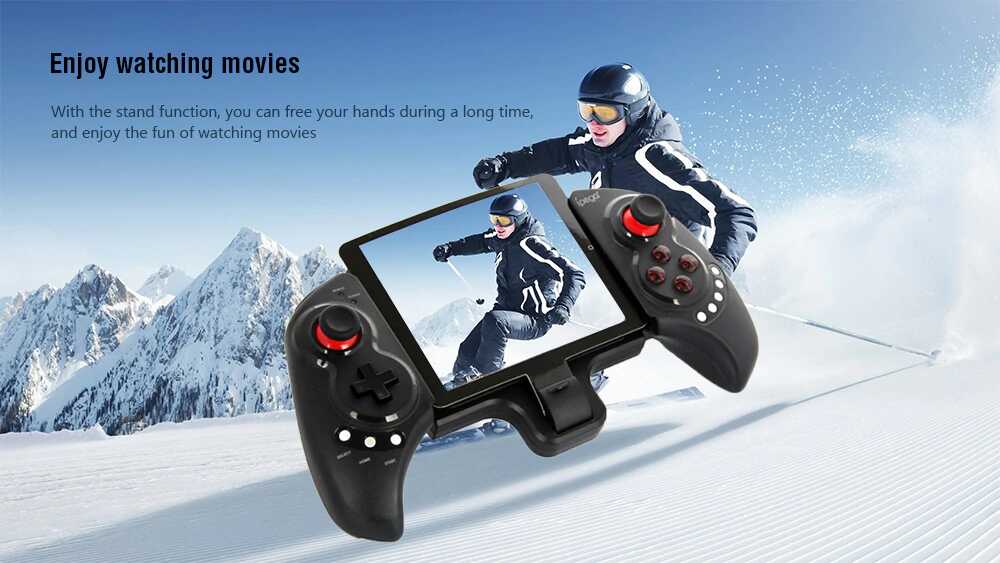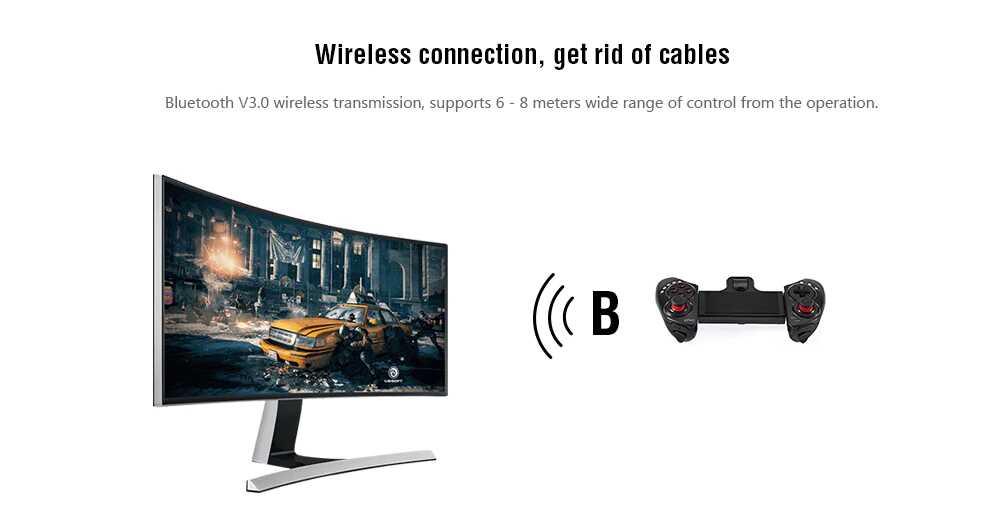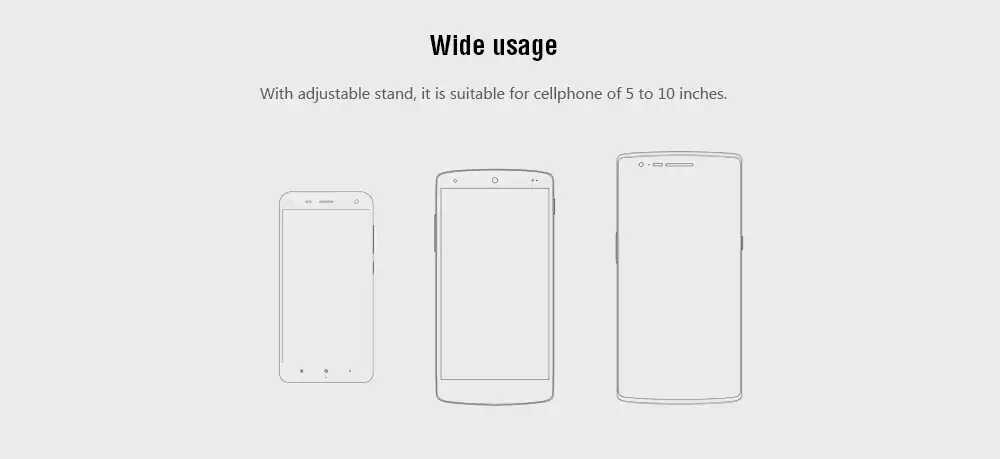 Main Features:
1. All of our items are brand new
2. This product is a new wireless Bluetooth controller which supports different Android / iOS / PC games.
3. It can be used when connected with the Bluetooth mobile phone and without any drivers.
4. Exclusive gaming application platform, the classic hand travel under control (iPega game lobby only for Android platform).
5. Built-in lithium battery (380mAh). After charging, it can be sustainable for 20 hours. Safe and stable.
6. With telescopic stand. Mobile phones or tablets can be placed in the bracket (support 5 – 10-inch devices).
7. With volume + / -, Previous / Next, Play / Pause, total 5 multimedia function keys (This function is incompatible with Y key mode.)
8. Bluetooth V3.0 wireless transmission supports 6 – 8 meters wide range of control from the operation.
9. User-friendly software designed to enter the power saving mode with no connection state.
10. Support Android 3.2 and above, iOS 4.3 and above system.
11. Compatible with iPod / iPhone / iPad and the vast majority of Android tablet PC.
How to connect:
For iOS: Press B and HOME key for a long time
For Android: Press X and HOME key for 5 s
Game Support Description:
●Under Android system, it supports the vast majority of games and simulator games (such as MC4, Wild blood, Dungeon Hunter, Zombie, FC simulator, GBA emulator, arcade emulator, SFC simulator, N64 emulator, Shadowgun, Sonic CD, Cordy, soulcraft, Zenonia4, 9 Innings 2013, Riptide GP, etc.)
●Download method of compatible games: Enter iTunes and App Store to search for "iCade". The handle can be compatible with the vast majority of games, such as Gunman Clive, Helium Boy, League of Evil 2, Muffin Knight Free Stardash, Temple the Run and so on.
Attention:
●When the controller can't operate normally, please use the paperclip to touch the reset switch on the left corner of the grip back when the grip cannot shut down or crash.
●Please do not put this product in a wet or hot place for storage.
●Do not hit, beat, piercing or attempt to disassemble the product to avoid unnecessary damage.
●Do not discard the built-in battery with garbage.
●Do not use near fire or other heat source to recharge the battery.
Based on 0 reviews
Only logged in customers who have purchased this product may leave a review.