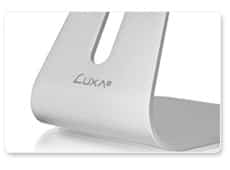 Durable aluminum with gorgeous surface finishes
H1 Premium is beautifully crafted from solid aluminum for durability and unbeatable quality. The surface is specially treated for a gorgeous brushed metal finish so it looks really good on your desk and complements your smart device like no other.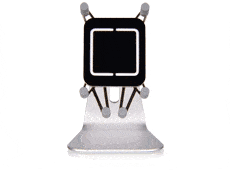 iPhone 6 compatible and for other 3.2" – 5.1" display devices
The 6-arms holder is fully adjustable, making it the perfect stand to hold most smartphones on the market.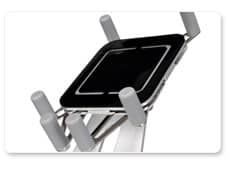 Thoughtful details
Rubber covered points will not scratch your phone and the silicon pad adds extra suction to securely hold your device in place.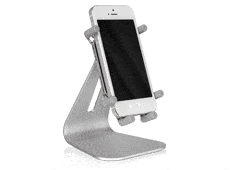 Multi-directional, 360°rotatable hinge
H1 Premium's 6-arms holder is 360° rotatable, which supports landscape, portrait and any orientation in between. The patented hinge allows front and back rotation. You can truly enjoy your smart device 'anyway' you want!