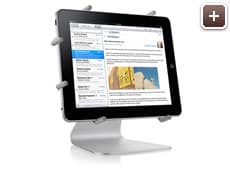 Durable Aluminium
With the benefit of corrosive resistant and shiny appearance, H4 is always a focus. To ensure perfection on every surface, a brushed finish process is carefully applied to H4.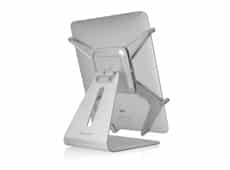 Multiple Compatibility
With six supports adjustable from 146 mm to 208 mm, H4 can hold the iPad, Kindle DX or other eBooks, Tablet PCs in the market. Constructed by solid aluminum, H4 helps you to access all features provided from your eBooks.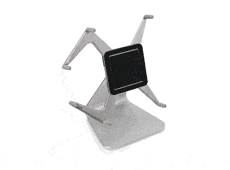 Turn.Flip.Share.
This convenient mobile holder equipped with a 360-degree angle adjustable dock for different viewing purposes. It can move freely and rotate vertically or horizontally; or flip towards another side so that you and your friends can have fun together.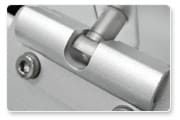 Silent "Slot Joint Hinge".
Strong and durable "Slot Joint Hinge" ensures stable holding power for all kinds of eBooks or Tablet PCs less than 4KG. Tested with the highest industrial standard, 85% torque remains after 20,000 times full range operation.