Audio, Bluetooth Earphone, Headphones
MPOW Holo H5 Bass Boosted Headphones
---
Brand: MPOW
Model: Holo H5
Bluetooth Version: 4.1
Operation Range: 10m (33ft)
Talking Time: Up to 18 Hours
Playing Time: Up to 18 Hours
Charging Time: About 2 Hours
Battery Capacity: 3.7V/300mAh
Charging Voltage: DC 5V ±0.25V
Noise Reduction Level: 20±3db
Warranty: 2 years official warranty
৳ 5,000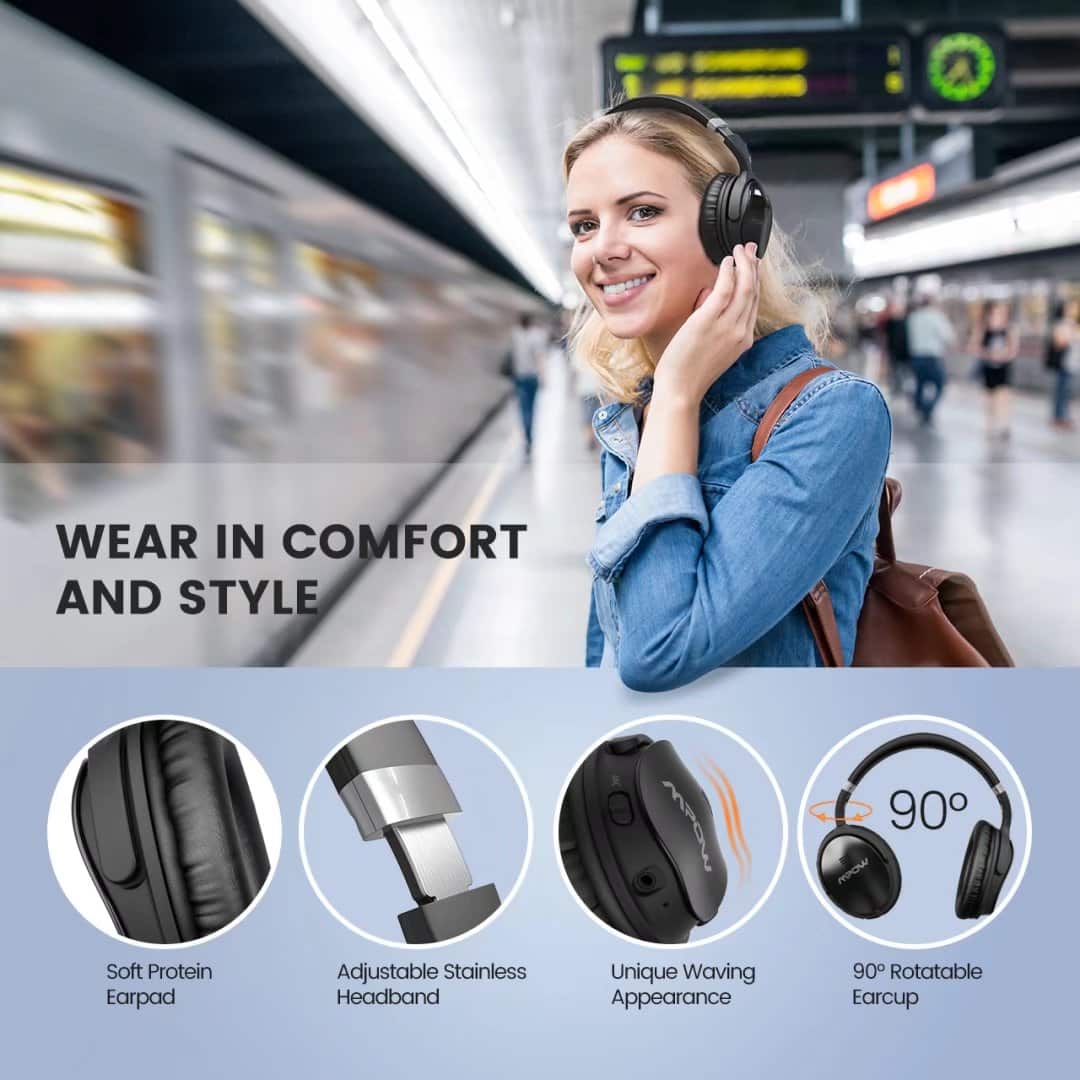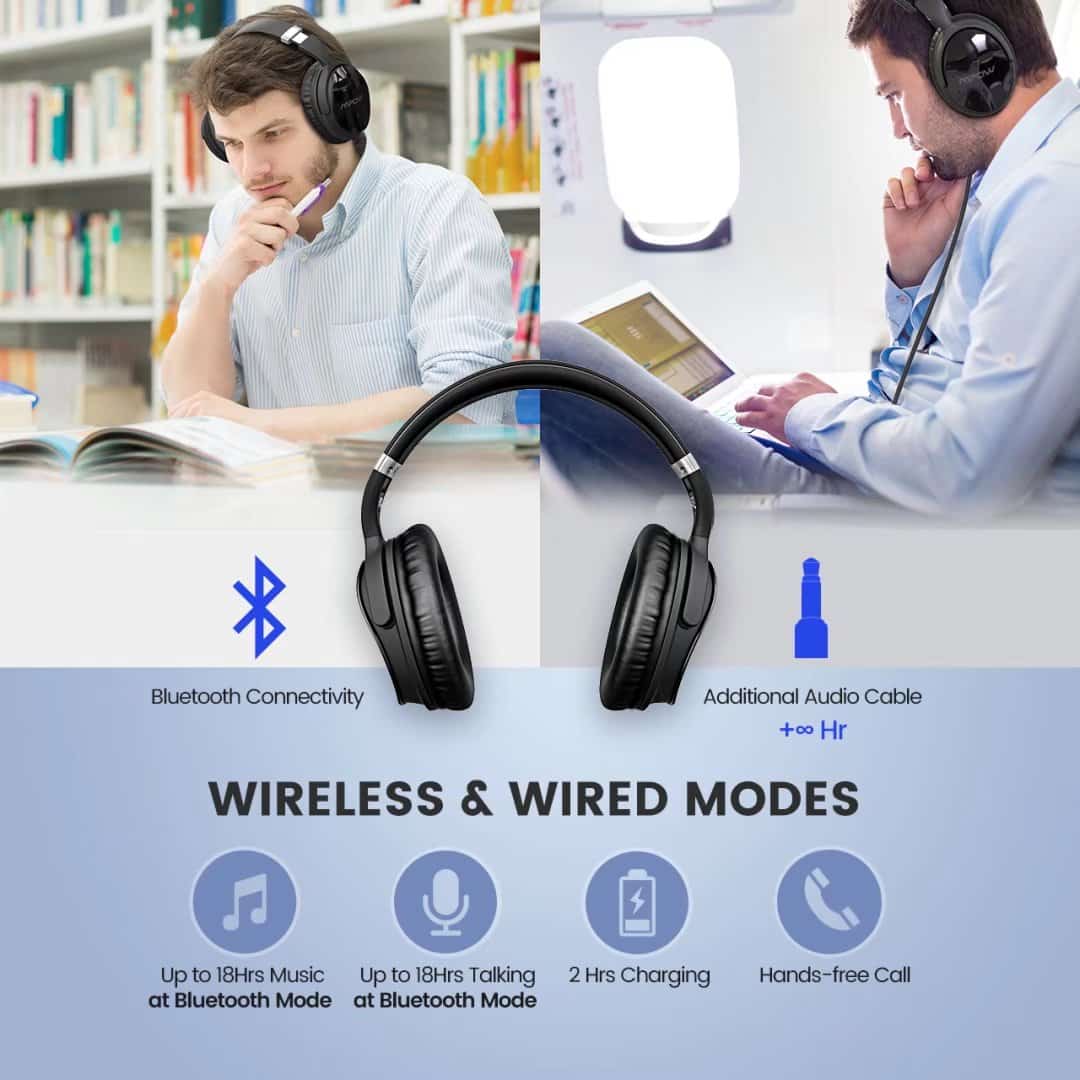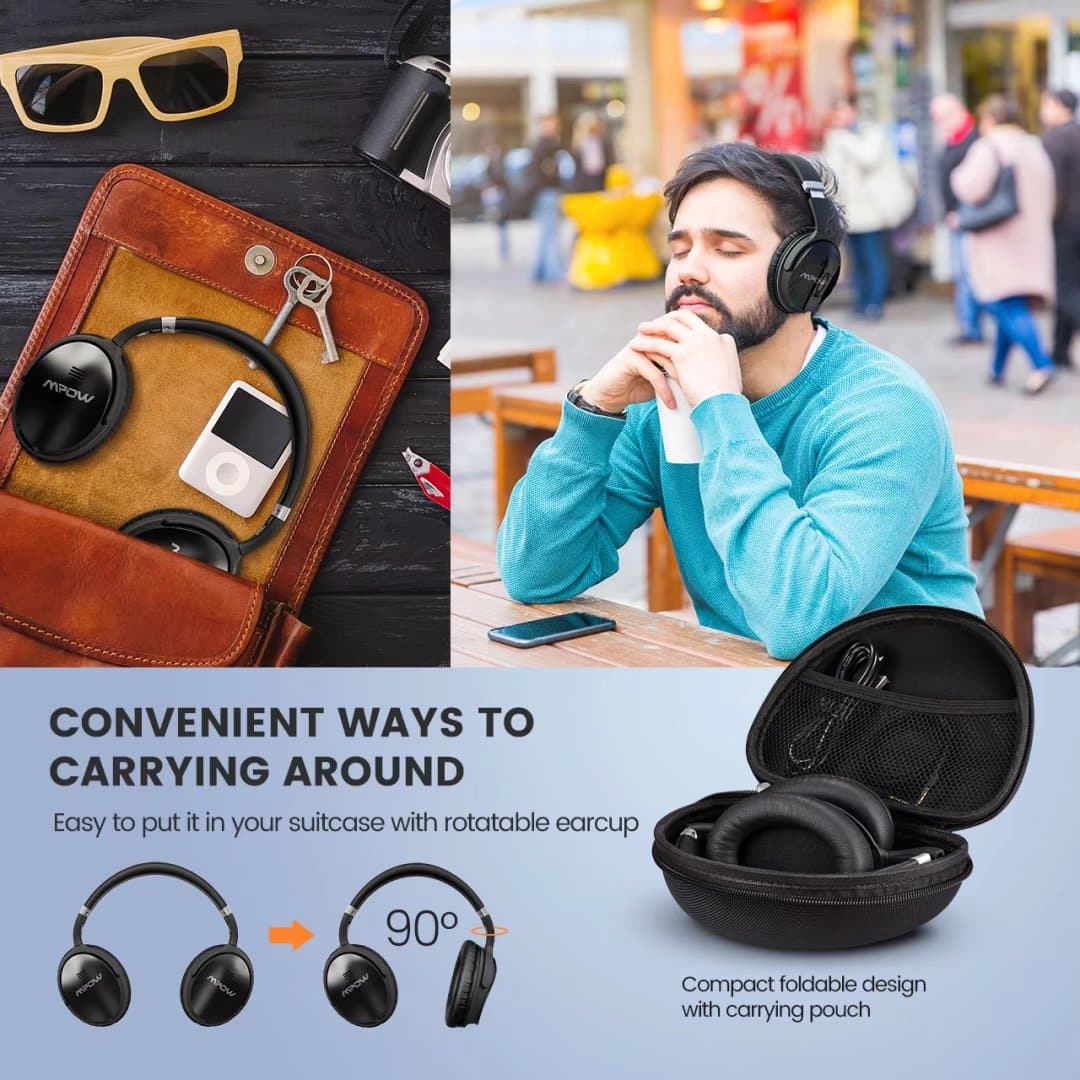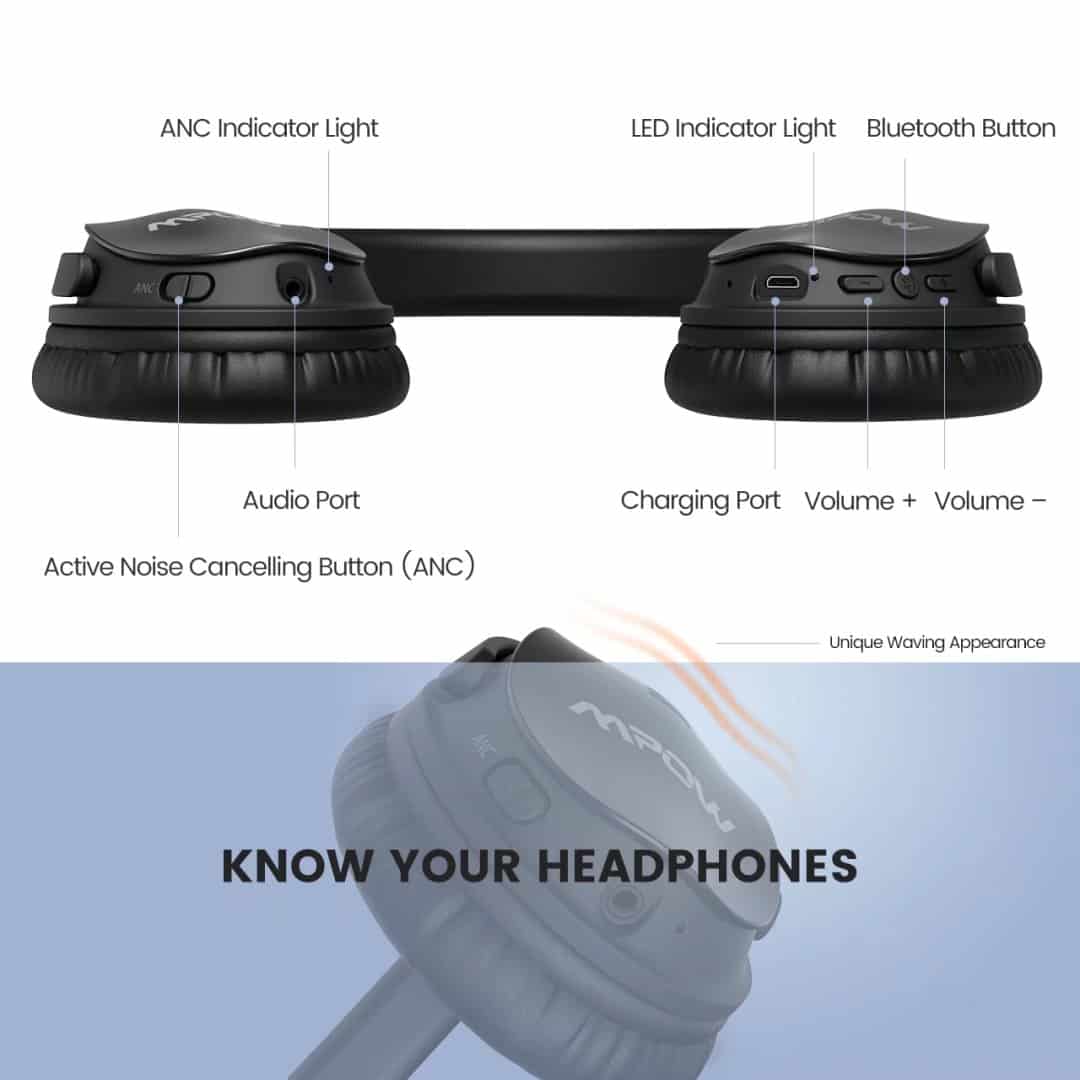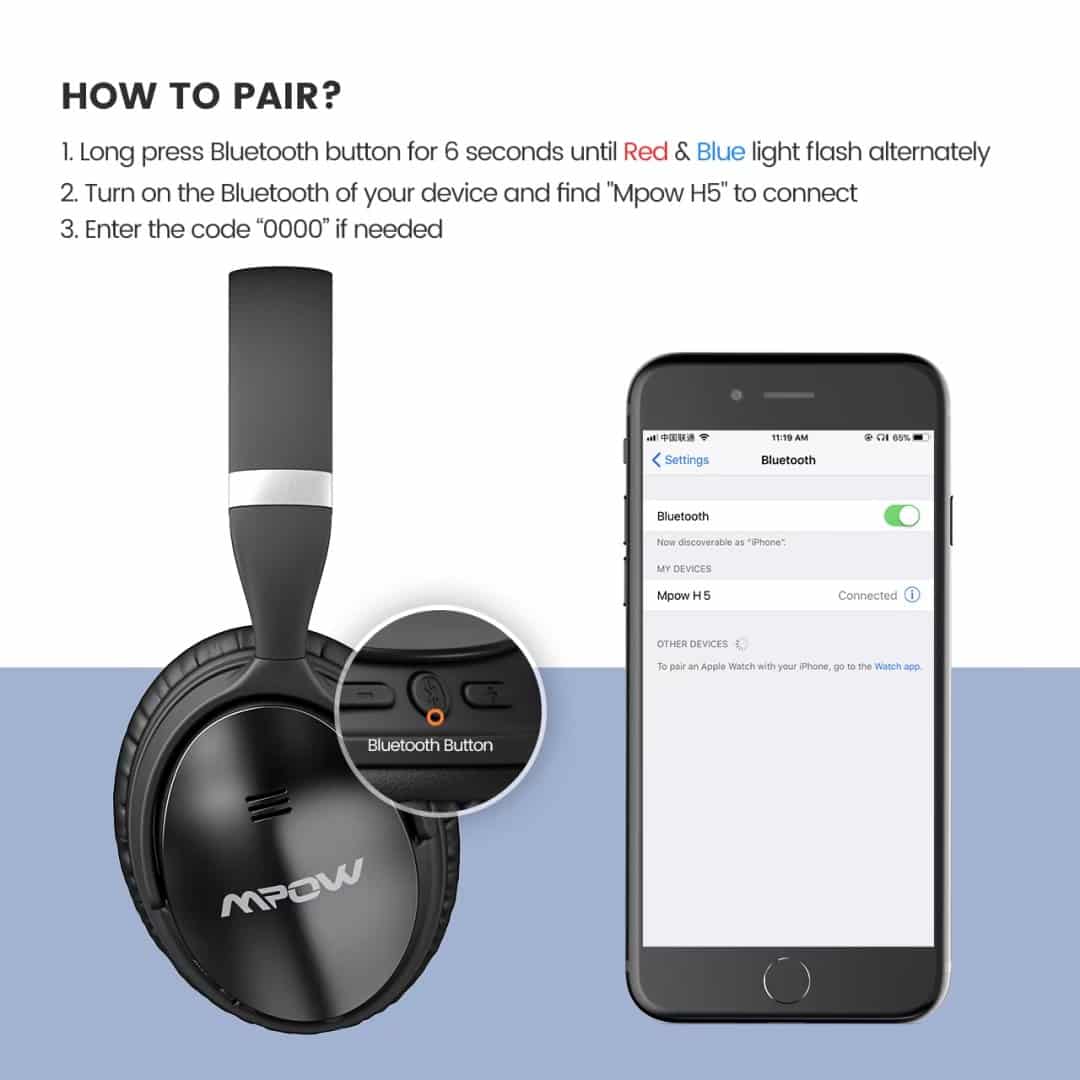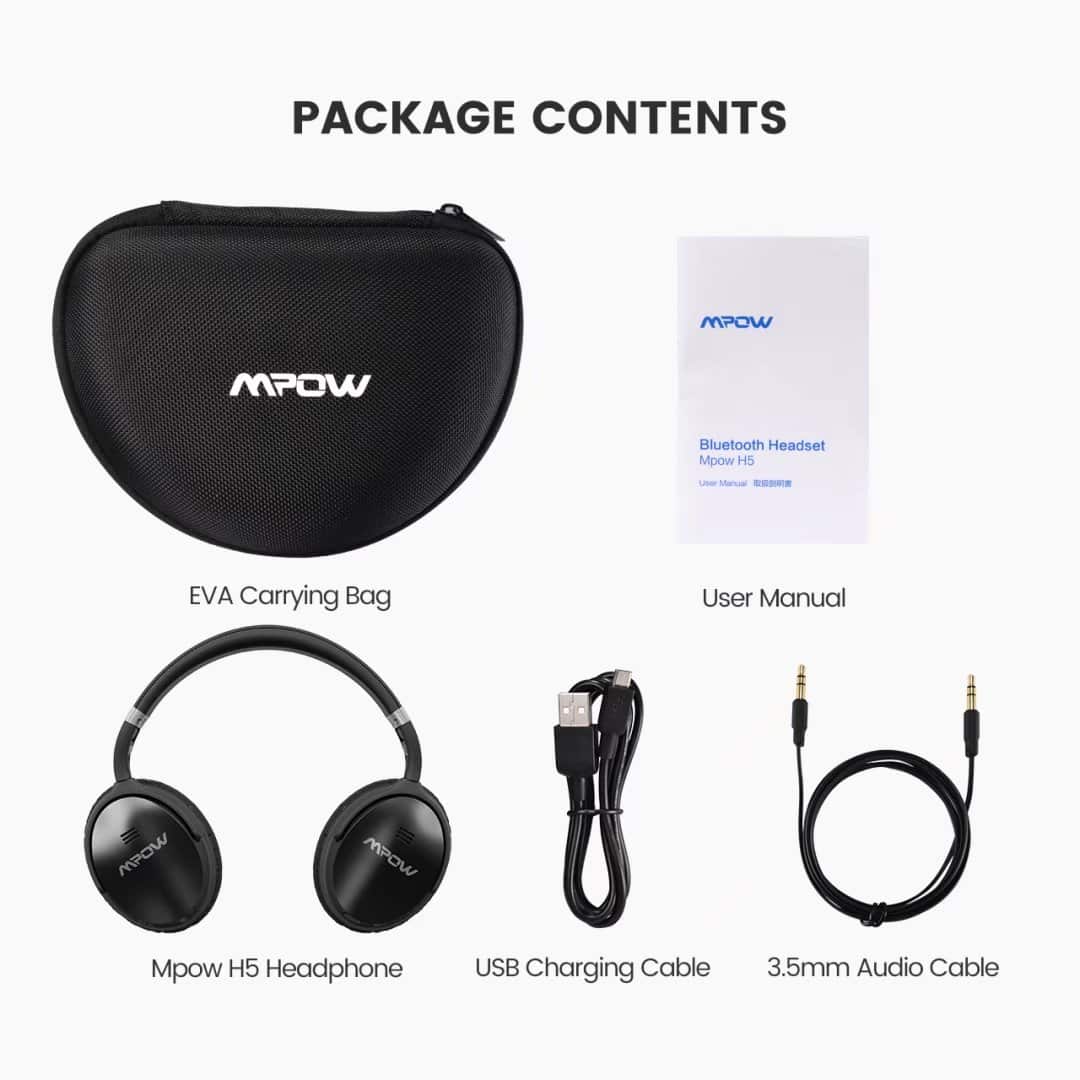 Bullet Points:
ACTIVE NOISE CANCELLING TECHNOLOGY: Effectively reduces the noise of city traffic, drone of a plane cabin or hubbub in a busy office. Mpow ANC technology works in tandem with the 40mm driver, so you can enjoy truly immersive experience. Please note: Homan voice CAN NOT be eliminated
ADJUSTABLE FIT FOR MAXIMUM COMFORT: Lightweight comfortable around-ear for all-day wearing.  90° swiveling ear cups, adjustable headband, protein earpads deliver more durability and comfort
FULL CONTROLS ON YOUR HEADPHONE: Active noise cancelling function can be turned on/off by using the convenient switch control on the right ear cup. The buttons on the ear cups provide a quick & intuitive control to manage the power, volume and track control for music or hands-free calls
STAY CONNECTED, KEEP PLAYING: Bluetooth 4.1 connects in seconds from up to 33 feet away. Built-in battery provide up to 18 hours music/call. You can enjoy beautiful music longer or plug in the included audio cable when the battery is low
FOLDABLE & PORTABLE: The foldable Headband is not only designed for saving your desk space but for carrying in the provided EVA carrying bag.
Product Description
A Frequent Flyer/Traveler's Best Friend  Active Noise Cancelling Technology will help you block out annoying cabin noises or air conditional noises. Mpow H5 create a quiet listening space for you on the journey, make you freely enjoy the music, watch the movie on the plane/bus/railway, giving you a pleasant journey.
Take Portable Headphones on the Go  Mpow H5 active noise cancelling headphone comes with a zippered travel case. With foldable design, the headphones can be easily put into a compact carrying case, preventing the cords from getting snagged on other items in your bag and keep your headphones well-protected during travel.
Wide Compatibility  Engineered to work optimally with Android/iOS smartphones and tablets; MP3, MP4; iPod; PC; TV. Talk on your phone hands-free and control various music functions with the inline mic/control. Note: you need a separate Bluetooth adapter when connected with TV.
Notes: 
1. Mpow active noise cancelling technology isolates yourself from external low-frequency noises like airplane cabin noise, city traffic or office air conditional. But CAN NOT eliminate human voices.
2.  Depending on your head/ear size/shape, it may be a little tight (feels like "on ear") for someone to wear which is designed to avoid sound leakage. In case of that and to get both audio and wearing comfort, please take off the headphone every 1-2 hrs to get your ears relax and protect them from muggy environment in use.
3. The Microphone only works in the wireless mode.
4. Please DO NOT dial or receive phone calls when charging.
5. The headphone will be off when charged.
Specification
Operation Range: 10m (33ft)
Talking Time: Up to 18 Hours
Playing Time: Up to 18 Hours
Charging Time: About 2 Hours
Battery Capacity: 3.7V/300mAh
Charging Voltage: DC 5V ±0.25V
Noise Reduction Level: 20±3db
Packing List
Mpow H5 Headphone×1
EVA Carrying Bag×1
USB Charging Cable ×1
3.5mm Audio Cable ×1
User Manual ×1
ACTIVE NOISE CANCELLING TECHNOLOGY
ADJUSTABLE FIT FOR MAXIMUM COMFORT
FULL CONTROLS ON YOUR HEADPHONE
Based on 0 reviews
Only logged in customers who have purchased this product may leave a review.