Remax RMK-K02 
Noise Canceling Smart Microphone for iOS, Android, PC
The Remax RMK-K02 Sing Song Karaoke Microphone is in use to clarify the voice when communicating using Skype and online gaming applications compared with using a microphone built from a PC or Laptop. Using a 3.5mm plug to connect to PC, Laptop, and Smartphone.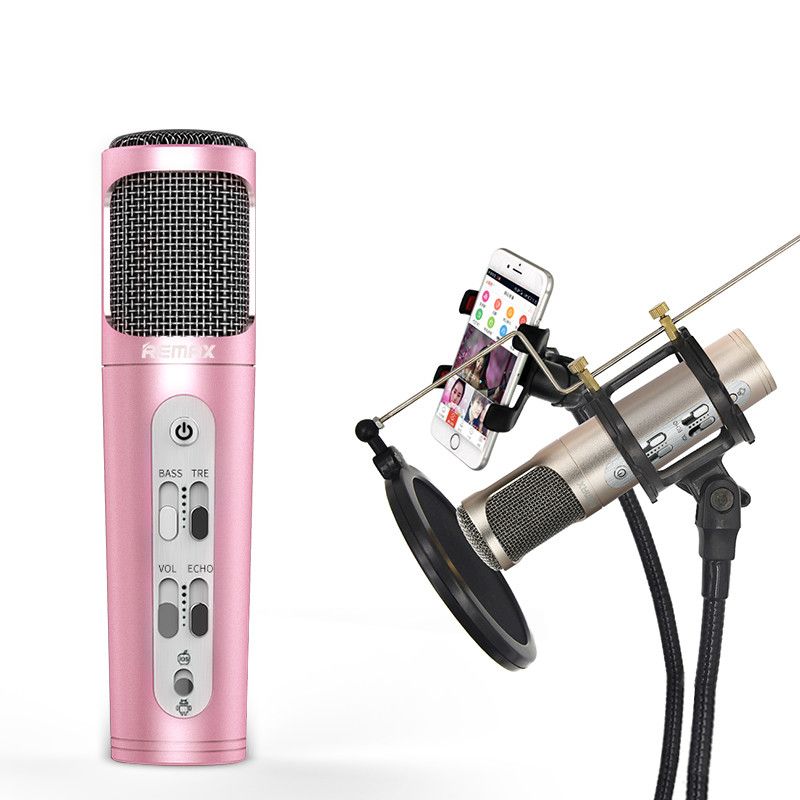 HD Sound
This microphone record sounds with very clear and crisp . Your conversations become increasingly clear and pleasant with this microphone.
Comfortable to Hold
Remax microphone is used in a way other than putting the table also can be grasped like a karaoke microphone.
Plug and Play
This microphone can be directly used without having to use the additional software anymore , thus simplifying the installation process.
3.5mm Audio Jack
This microphone can also be used for all PCs , laptops, and smartphones that use Jack 3.5 mm.
Built-in Battery Charging
Batteries using the battery charge is already embedded in the mic . This battery only takes 3-4 hours to fully charged using a micro USB cable.