Smart Gadget
Xiaomi Aerox U8 Smart Fingerprint U-lock Anti-theft Bicycle Motorcycle Lock

Availability:
Out of stock
---
0.5 second quick unlock
Fingerprint unlocking is combined with key unlocking.
High security and drill resistant lock cylinder.
One Lock can lock more than one bike.
Easily fixed to the Handlebar, Seat Post and so on.
Easy to use, easy to carry.
Complete configuration, perfect match, a multi-use lock.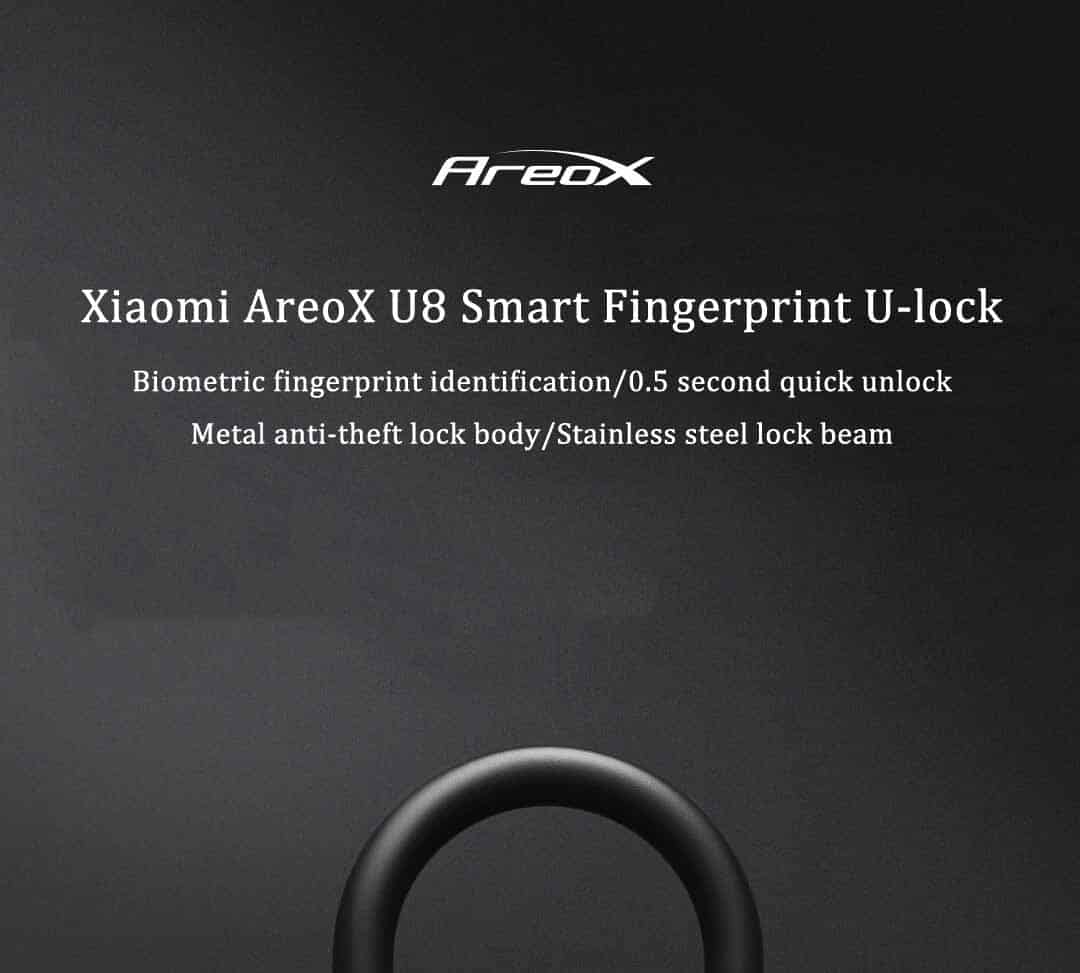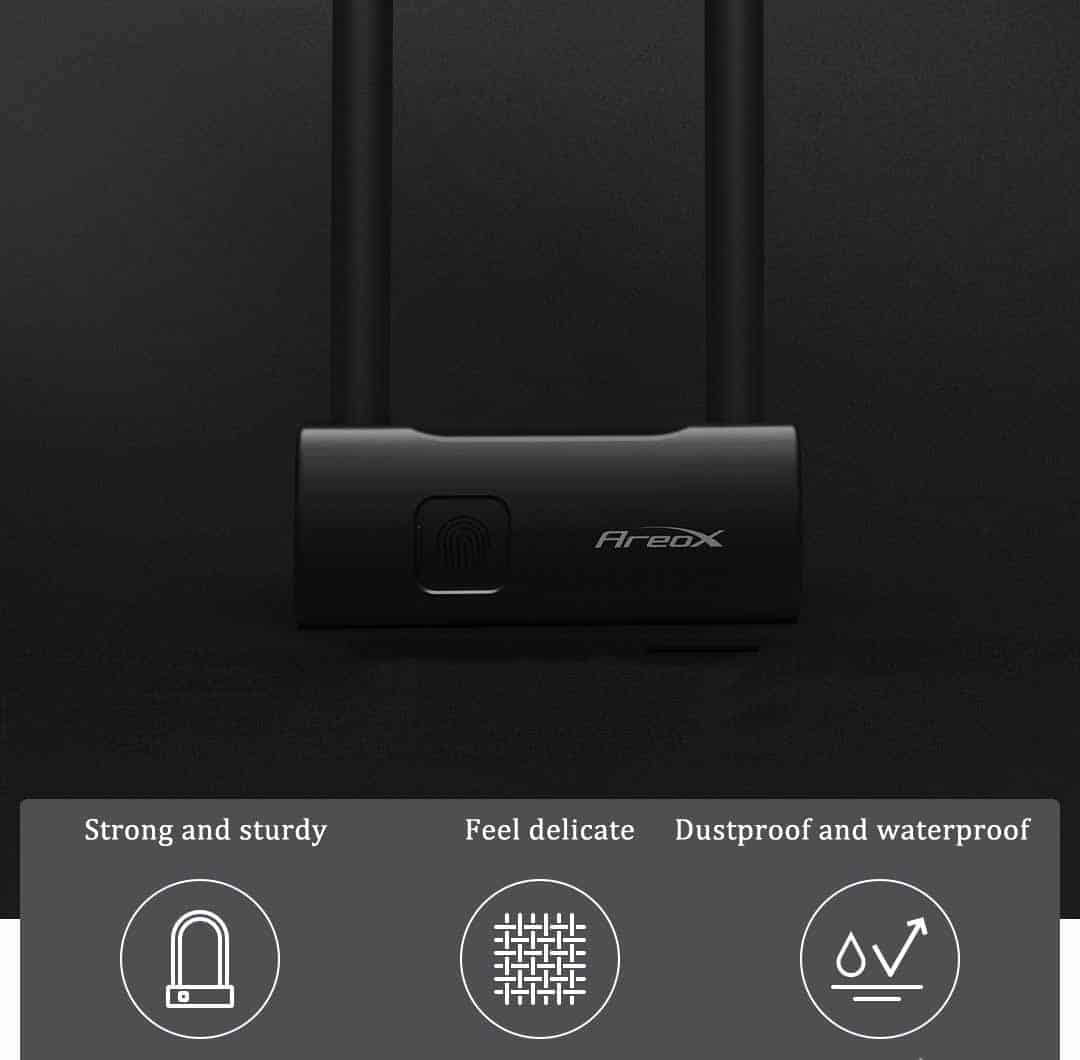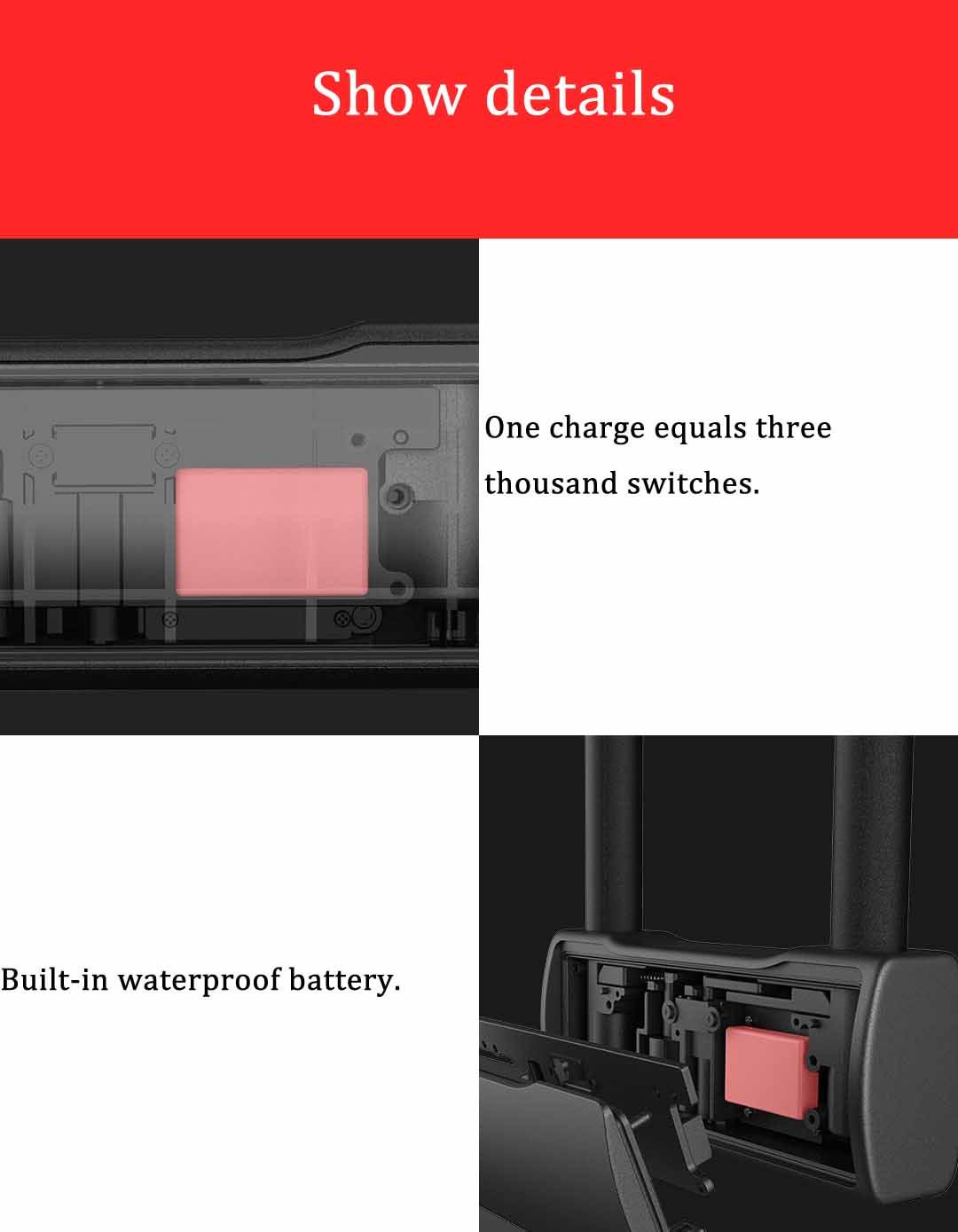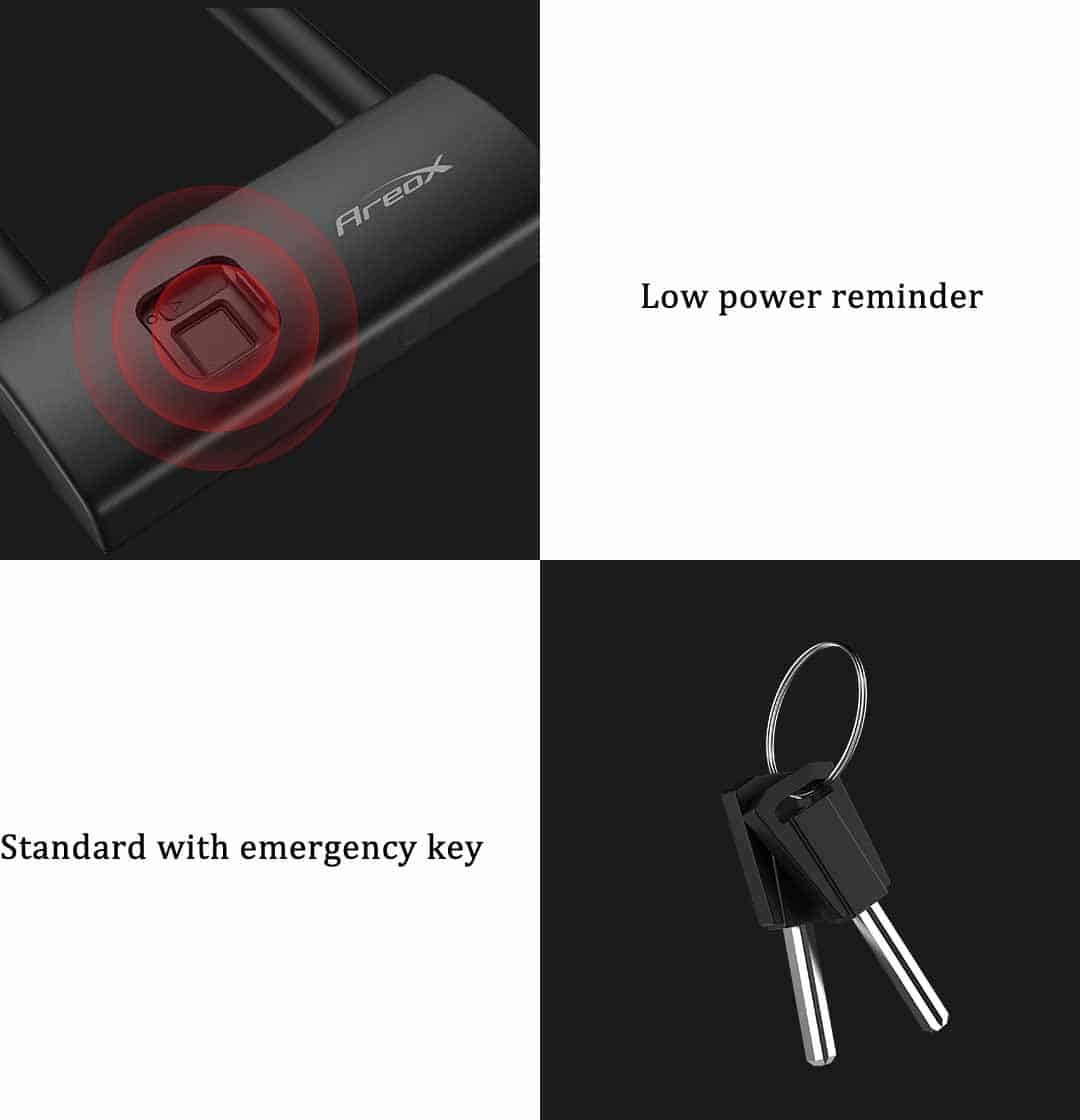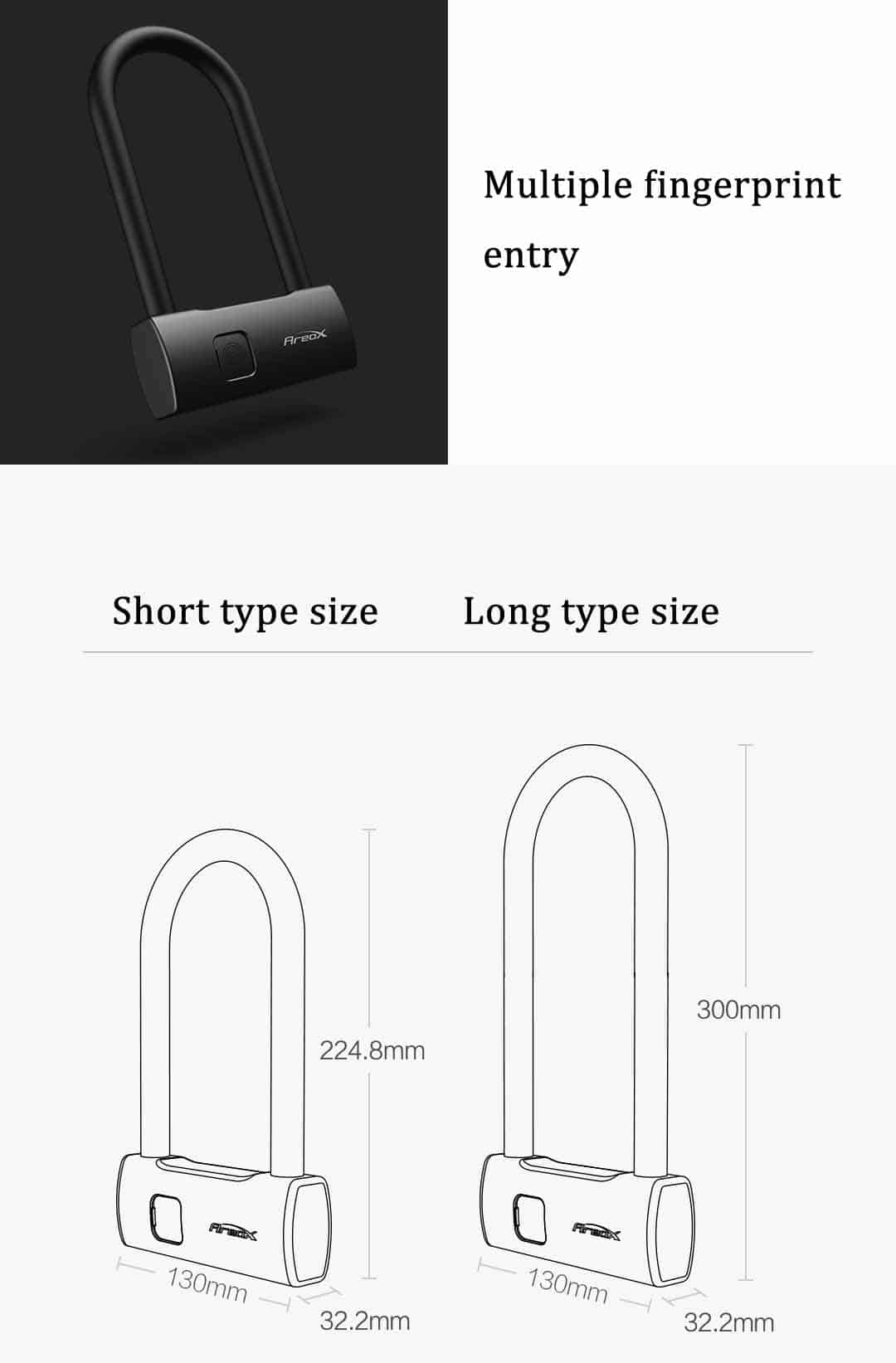 Brand Xiaomi AreoX
Model U8
Lock beam material PVC+420 Stainless Steel
Lock body material Zinc Alloy
Lock beam diameter
Lock beam: 13mm
Lock beam +PVC: 16mm
Type
Long type
Short type
Charging type Type-C
Charging time 1.5-2h
Battery specification Lithium battery 260mAh
Standby Time About 12 months
Unlocking method fingerprint + key
Fingerprint capacity 9 pieces
Size
Short: 130×32.2×224.8mm
Long: 130×32.2x300mm
Weight
Short: 1200g
Long: 1360g
Environmental certification POHS, IP65
Package Included
1 x Xiaomi AreoX U8 fingerprint lock (Long: 130×32.2x300mm)
2 x Keys
Based on 0 reviews
Only logged in customers who have purchased this product may leave a review.