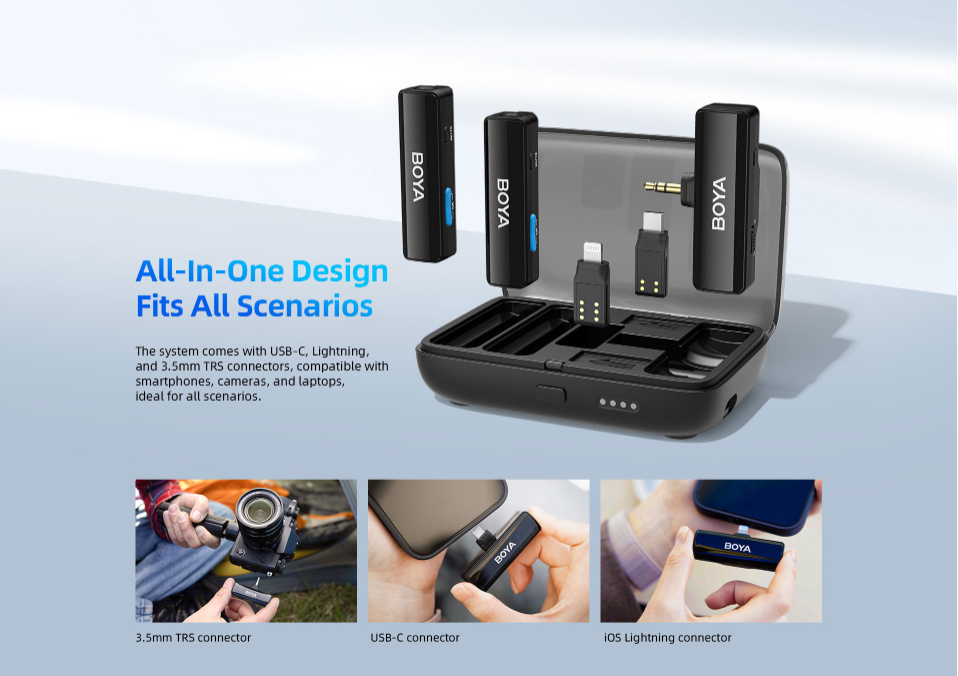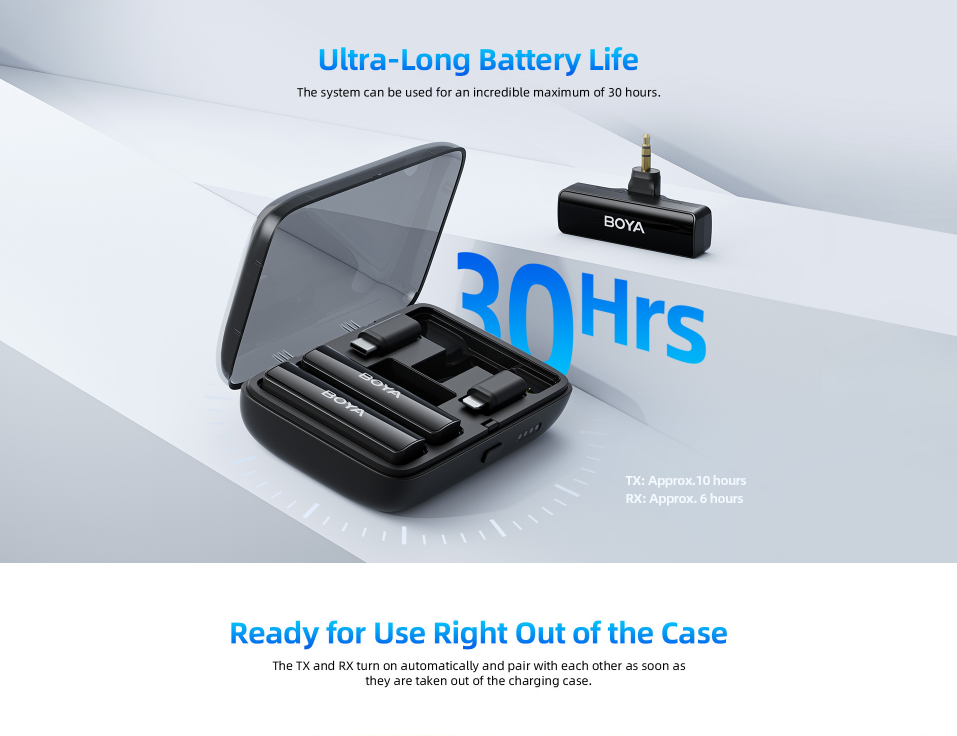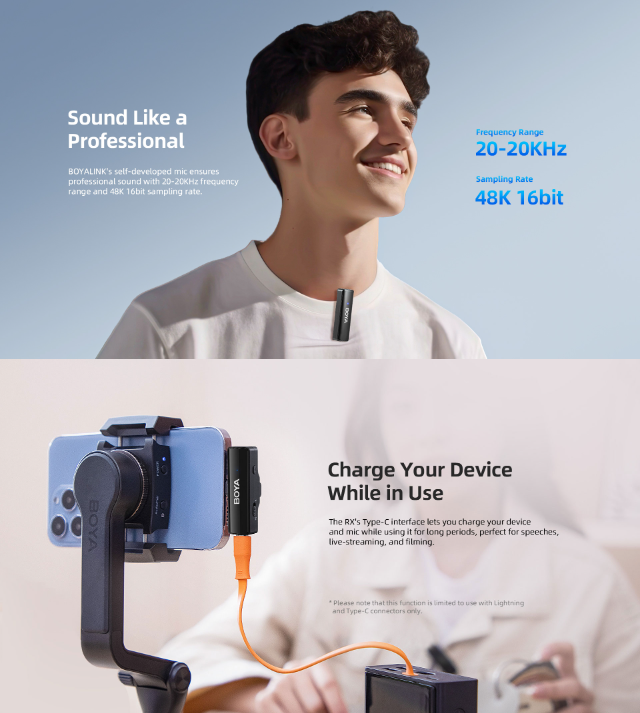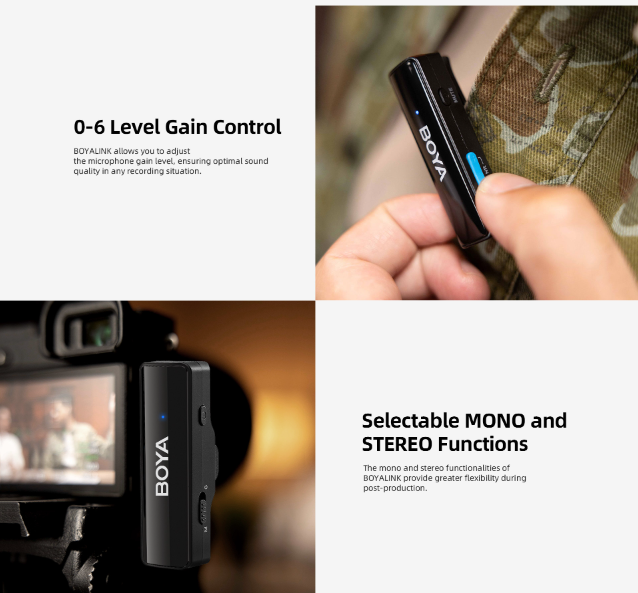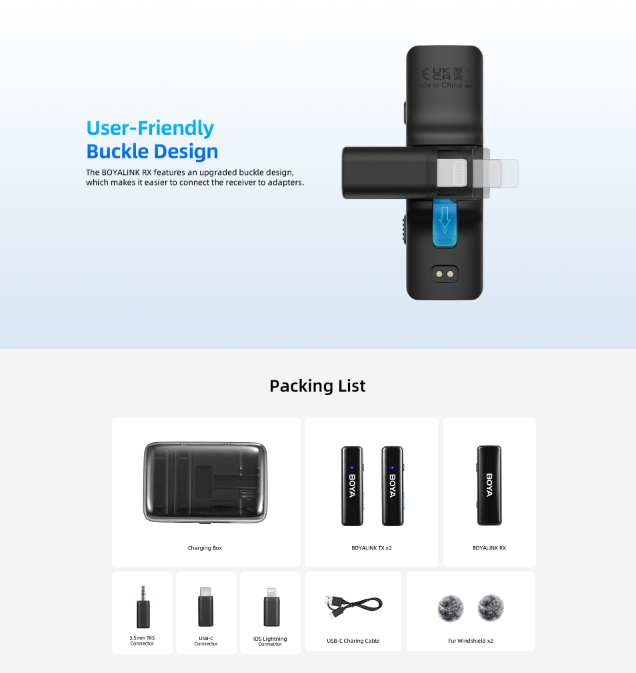 General Introduction
The BOYALINK is an ultra-compact and portable 2.4GHz wireless microphone system, compatible with cameras, smartphones, tablets, computers and more. It features automatic pairing and selectable noise cancellation, delivering broadcast-quality sound with remarkable ease of use. The BOYALINK is ideal for content creation, live streaming, vlogging, mobile journalism and much more. There are 3 different adapters included in the kit: 3.5mm TRS, USB-C, and iOS Lightning. The receiver has a USB-C charging port that supports charging and powering the device while using it with a USB-C/ iOS Lightning adapter. The included charging case allows you to charge the transmitter and receiver anywhere, making the BOYALINK kit easy to carry on.
Features:
• Also available in 48kHz HD audio when noise cancellation enabled
• Wide-range 20-20,000Hz frequency response – deliver exceptional high-
quality sound
• In-built rechargeable lithium-ion battery provides 10+ hours of recording
• Mono/Stereo output switchable
• 3.5mm TRS analog output, USB-C and iOS Lightning digital output –
universal compatibility with cameras, smartphones and computers
• Rotating clasp-type fur windshield, not easy to fall off
• The receiver's clasp allows the adapter to be easily removed.