Earphone, Gaming Earphone/Headphone
Plextone Mowi RX3 Dual Microphone Gaming Earphone – 3.5mm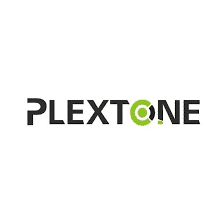 ---
RX3 PC Gaming Headset With Microphone In-Ear Bass Noise Cancelling Earphone With Mic For Phone Computer Gamer PS4. With the Extension cord, desktop adapter, and Mic, the RX3 gaming headset can support most devices such as PS4, XBOX, PC, Laptop, Computer.
With a dual Microphone, the earphone can 360 Degree pick up your voice. The Controllable Mic can make it more convenient for headset gamers.
Strong bass stereo makes the beats more energetic and activates you in sport. Start to enjoy live concert-like music with these stereos in-ear headphones! Good headphones for iPod, iPhone, mp3, iPad, tablet, and Android devices.
The package came with 3 pairs of inner loop and silicon earbuds (Large, Medium, and Small). So this earphone can be used for everyone and don't have to worry about the size.
The total cable length is up to 2.2m. Thus this earphone with a mic can totally meet the gamer's requirements during their gaming.
৳ 650
The prices displayed on the website are only valid for orders placed through the website.

Based on 0 reviews
Only logged in customers who have purchased this product may leave a review.