Lens Hood & Filter
58mm Petal Flower Lens Hood Half
---
Lens hoods are primarily designed to prevent unwanted stray light from entering the lens by extending and shading the end of the lens. In addition, since the end of the lens is extended, you also get the added benefit of some extra protection from accidental impact.
Suitable for either a lens adapter or lens with a 58mm diameter thread.
Using a lens hood can help prevent flares (circles of light) in pictures created from nearby light sources for better quality photos.
Lens hoods have the added benefit of providing protection to your lenses and filters from accidental bumps, scratches, and other forms of damage.
Compatible With: For Canon, Nikon, Sony
৳ 400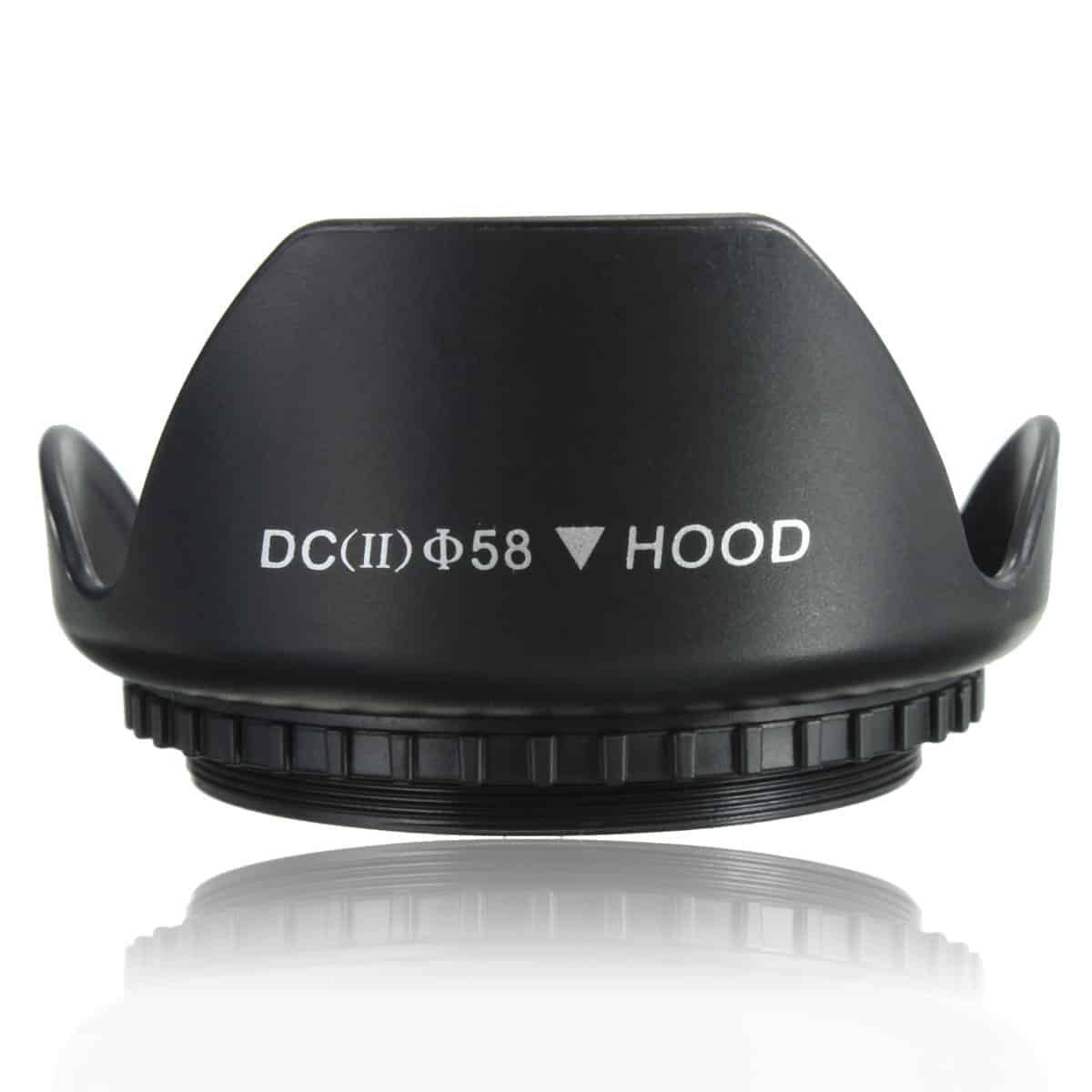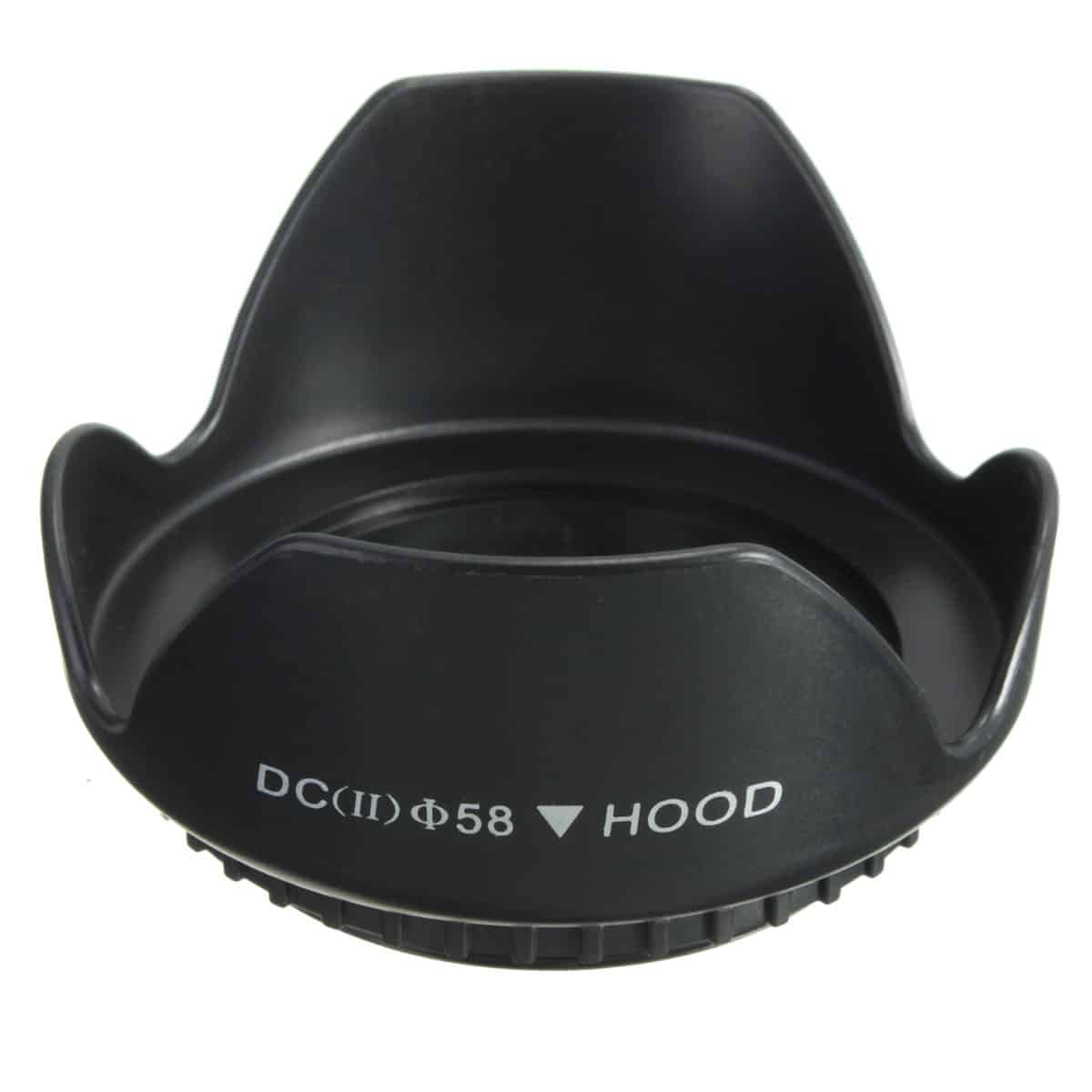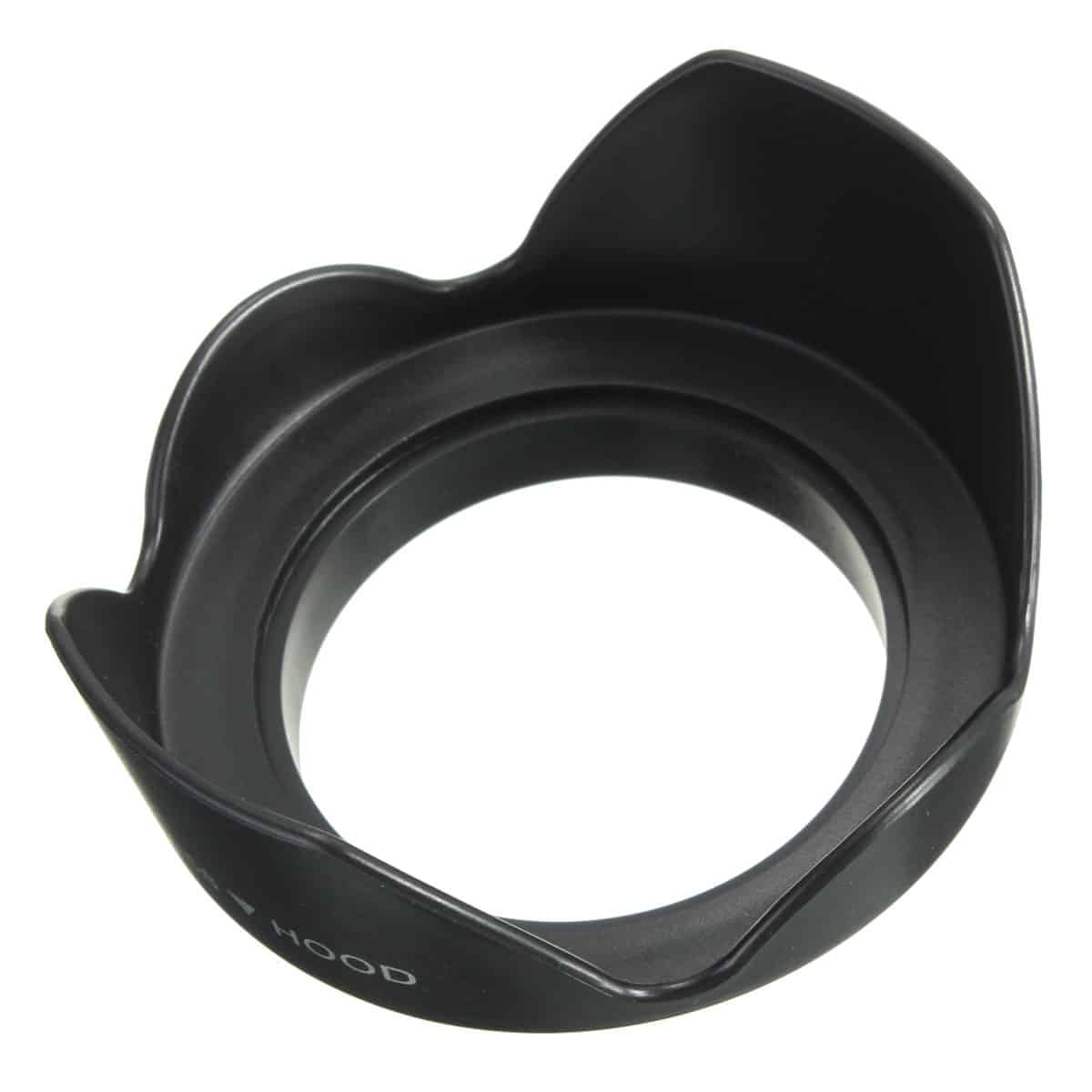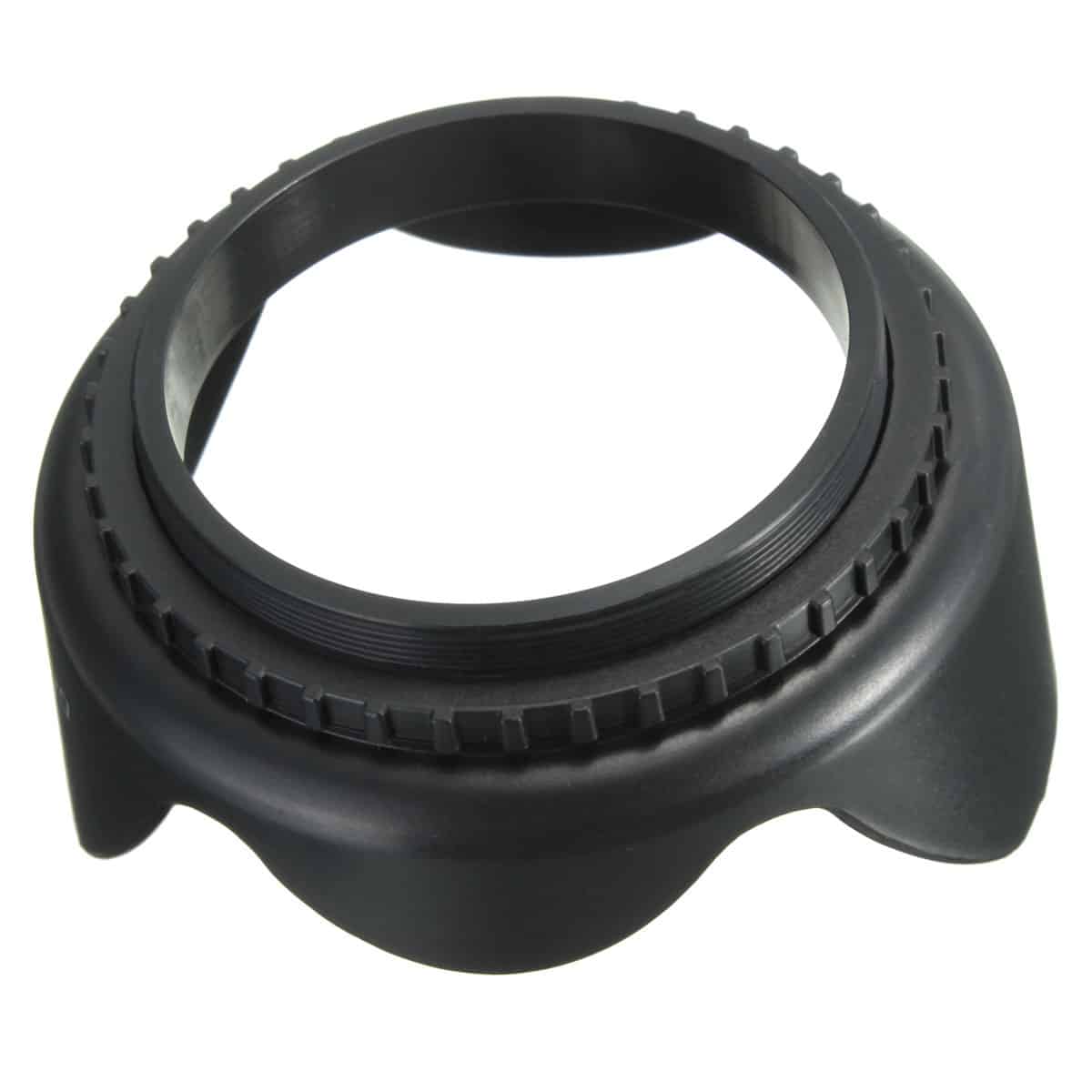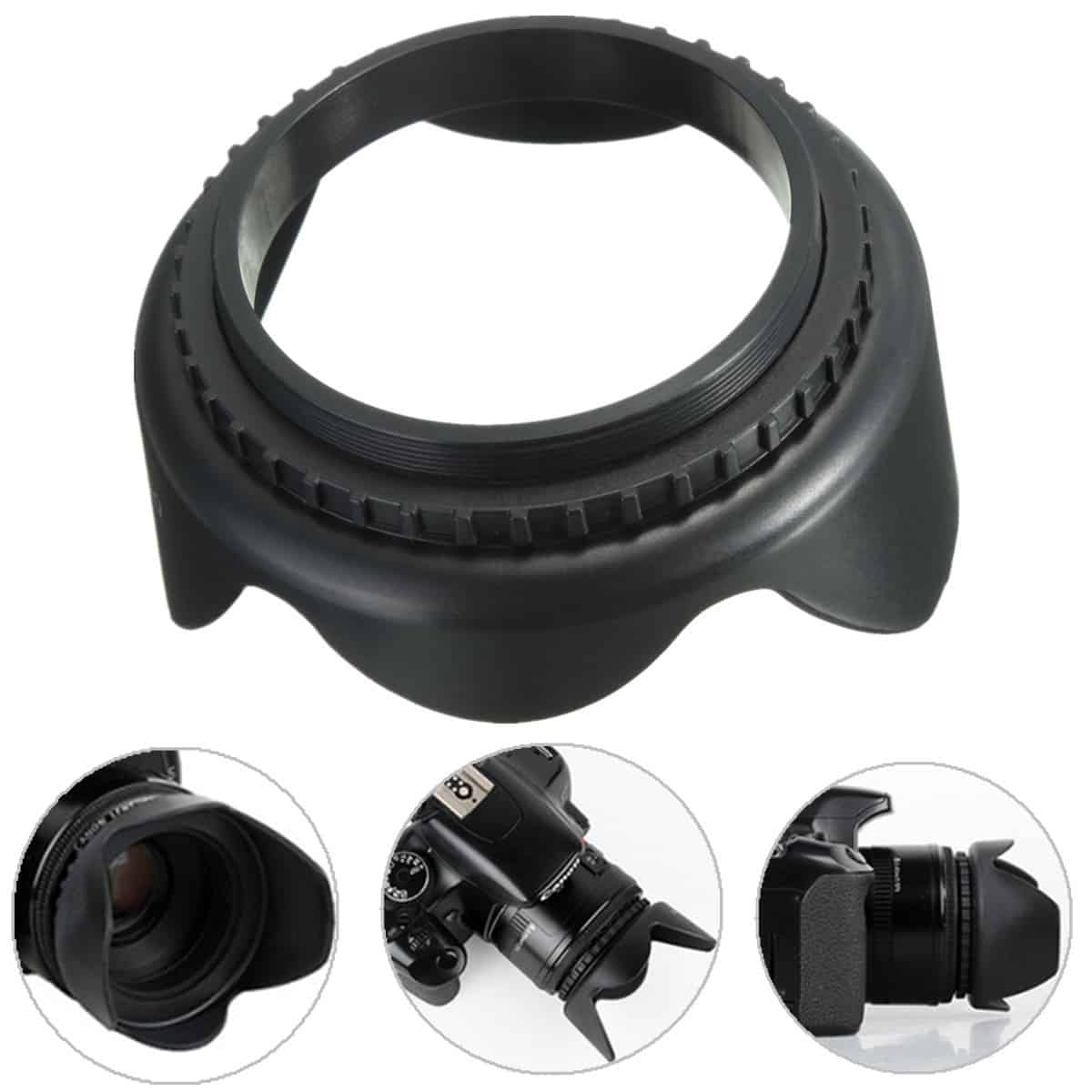 Hood is set in front of the camera lens common photography accessories, hard plastic texture This hood is screw generic, as long as the diameter of the lens hood can be used the same caliber;
Screw type, according to the buyers to buy the lens filter size of the hood of the same caliber;
Nipple, can be mounted directly on the lens or on both sides there are mounted on the threaded UV lens filter, etc;
Mounting direction: When using the triangular arrow symbol aligns with the top center of the lens is screwed directly to both UV microscopy threaded lens or filter on the sides and hood, align the lens up and down two high-flap position, clockwise rotate and lock nut to.
Easy to use screw-mount screws right onto your lens or filter.
Lens hoods are one of the most important accessories you can purchase to improve the quality of your photos, and usually the most overlooked by beginner and amateur photographers. The addition of a lens hood can help prevent those circles of light that can accompany images where a strong light source is just outside the frame.
Professional tulip shape design (also known as flower or petal shape) allows for greater versatility. Perfect for standard or zoom lenses.
Lens hoods also have the added benefit of providing extra protection to your lens from accidental bumps or scratches.
Solid and lightweight feel. Specifically designed for a tight and secure fit.
Note:
Use of This hood when shooting with wide-angle end, vignetting may occur.
This is generally not suitable hood cover lens cover
Specification:
Size: 58mm
Fit for Canon Nikon Sony Olympus Camera
Package Include:
1 x 58mm Reversible Lens Hood
1 x Lens Clother